Bipap Auto AirCurve V10 On Rent
Product Highlights :
Easy-Breath Technology.
V Auto Mode With Autoset Enhanced Algorithm.
Vsync Continuous Leak Management
Security policy
Delivery policy
Return policy
The AirCurve™ 10 VAuto is an auto-adjusting bilevel device that uses the comfort of both the AutoSet™ algorithm and Easy-Breathe waveform to treat obstructive sleep apnea (OSA) in patients who can benefit from greater pressure support. The device works by adjusting the baseline pressure to hold the airway open while maintaining a fixed pressure support.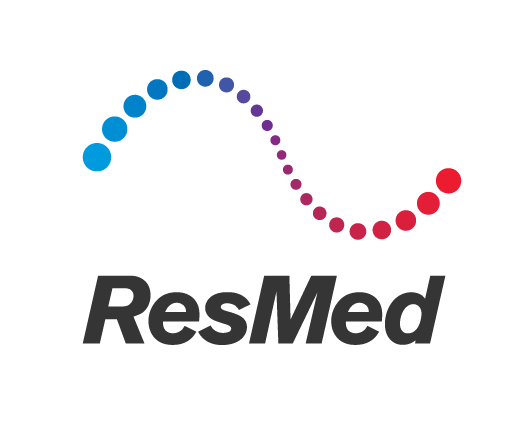 Data sheet
In Box

ResMed AirStart 10 Auto CPAP machine, Detachable Humidifier, Weather control Tubing of 22mm, SD Card (Installed), 1-Standard Filter (Installed), Power Supply and Cord, Travel Bag, User Guide, Mask is not included in the box piece.

Model Name/Number

AirCurve V10

Country of Origin

Australia

Warranty

2 years – excluding consumable parts, such as filters, tubing. ( 6 months on humidifier).

With Humidifier

Yes

With Mask

No

Pressure Range

VAuto, S: 3 to 25 cm H20, CPAP: 4 to 20 cm H20
Comfortable. Climate Control automatically delivers therapy at the most comfortable temperature and humidity levels, with no settings to change or complicated menus to navigate.
Dependable. Vsync continuous leak management enables reliable delivery of therapy pressure while maintaining patient–device synchrony.
Easy-Breathe. Easy-Breathe pressure waveform mimics the wave shape of normal breathing and replicates it for your patients' breathing comfort.
Customizable. TiControl™ lets you set limits on the patient's ideal inspiratory time to encourage spontaneous breathing.
Adaptable. The AirCurve 10 VAuto is compatible with up to 15 L/min of supplemental oxygen in S and CPAP mode and 4 L/min in VAuto mode.
Remote-ready. Cloud-based AirView™ patient management system lets you access nightly data, troubleshoot, and change device settings remotely.
Bipap Auto AirCurve V10 Specification
AirCurveTM VAuto VAuto
Operating pressure range
: VAuto, S: 3 to 25 cm H20, CPAP: 4 to 20 cm H20
90W power supply unit
: Typical power consumption: 53W (57VA) Peak power consumption: 104W (108VA)
Environmental conditions

1.Operating temperature: +41°F to +95°F (+5°C to +35°C),

2. Operating humidity: 10 to 95% relative humidity,non-condensing, 

3. Operating altitude: Sea level to 8,500' (2,591 m),

4.Storage and transport temperature: -4°F to +140°F (-20°C to +60°C)

 5. Storage and transport humidity: 5 to 95% relative humidity, non-condensing

Electromagnetic compatibility
: The AirCurveTM 10 complies with all applicable electromagnetic compatibility requirements (EMC) according to IEC60601-1-2:2007, for residential, commercial, and light industry environments
IEC 60601-1:2005 classification 
: Class II (double insulation), Type BF, Ingress protection IP22 
Aircraft use 
: ResMed confirms that the device meets the Federal Aviation Administration (FAA) requirements (RTCADO-160, section 21, category M) for all phases of air travel.
Supplemental oxygen
: Maximum flow. 15 L/min (S, CPAP), 4 L/min (VAuto) 
Tubing
: SlimLine (15mm), ClimateLine Air (15mm), Standard tube (19mm)
CONTENT OF BOX :
ResMed AirCurve V10 BIPAP machine
Detachable Humidifier
Weather control Tubing of 22mm
SD Card (Installed)
1-Standard Filter (Installed)
Power Supply and Cord
Travel Bag
User Guide
Mask is not included in the box piece.  
Disclaimer
The description and specifications on the website are correct at the time of publishing.
In Pursuit of continual improvement, we reserve the right to change the design and specifications of any of our products without prior notice.
Picture for illustration purposes only
Specifications are taken from the above company website and they may change as per the changes on the company website. 
Please take the advice of the authorized medical practitioner before use.